INC's Professional Advisory Board has many years of investing experience as well extensive experience in real estate investors, law, accounting and entrepreneurship. They are committed to the cause of InvestNow Clubs. All of our Advisory Board members are mentors as well.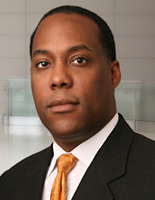 Arthel McDaniel
Arthel McDaniel is a Principal at Polsinelli, a law firm in Los Angeles, California. He works closely with clients to help them navigate the complex issues inherent in commercial lending transactions, securitization, tax credit finance, and other structured finance transactions. Arthel's clients rely on his leadership, legal acumen and deep industry knowledge and experience to achieve their business objectives. Mr. McDaniel is also a strong advocate for mentorship and outreach to all communities in which individuals strive for better futures. He holds a J.D. from UCLA.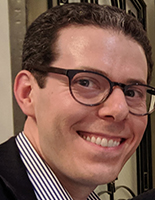 Michael Novack
Michael Novack serves as the Founder and CEO at Kiosite, a tech-focused company working to match talented individuals to meaningful career opportunities on a more transparent, more accurate, and more efficient basis both in the private and public sectors. Michael has extensive entrepreneurial experience and regularly presents on a variety of investment, business, employment and development related topics. Michael is a member of the Schusterman ROI Community and an alumnus of the Wexner Heritage Program. He serves as an advisor or director at a variety of non-profit and corporate boards in St. Louis, New York, and Israel, and attended Washington University in St. Louis.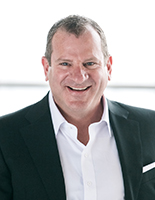 Ian Silberman
Ian Silberman is a principal of Location Commercial Real Estate where he oversees the brokerage and operational teams. Ian is one of the largest retail deal producers in Missouri and works in multiple markets across the country. Ian is a member of the board of Realty Resources and an active participant in the International Council of Shopping Centers. He has also been active in many philanthropic causes, including participation in The Jewish Federation of St. Louis board of directors and the Wexner Heritage Foundation. Ian is a graduate of Washington University's Olin School of Business.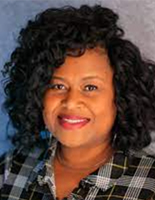 Christina Sneed
Christina Sneed is a ten year, innovative educational leader with degrees in speech communication, training and development, and educational leadership. She is currently the English Language Arts Curriculum and Instruction Leader for the School District of University City, Missouri. Ms. Sneed is author of the curriculum for the Pulitzer Center's 1857 Project which chronicles the history of racial injustice in Missouri and Illinois. In addition, she is an Adjunct Instructor for the School of Education as well as pursuing a doctoral degree in Curriculum and Instruction both at Saint Louis University.