INC's Student Advisory Board consists of committed high school students who seek to promote the mission of bringing real-world investing to high schools across the nation with a focus on schools in lower-income communities.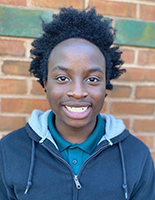 Shawn Coleman
Vice President of InvestNow Clubs and President of University City High School InvestNow Club
Shawn Coleman is a senior in high school. He helps write the curriculum, recruit students and build relationship with potential guest speakers and mentors. He has observed the effects of learning financial literacy first-hand and and is passionate about providing his peers with the skills and support necessary to create financially stable lives. Shawn has convinced many of his extended family members to begin investing! He is also a member of student government and the robotics team, and he leads the districts initiative on creating a ``makers space`` for students.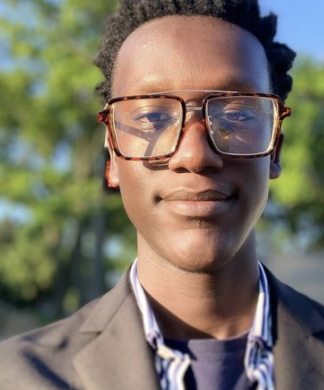 Abraham Blue
President of Maplewood Richmond Heights InvestNow Club
Abraham Blue is a senior in high school. He is very involved with his Church and enjoys learning history, bible studies, and leadership. Abraham is also the founder of the Leaders of Tomorrow at MRH where he teaches fundamental leadership skills and hands-on leadership experiences to his peers. He believes financial literacy is important because it provides the skills and knowledge that informs people on how to control and manage money to make the best decisions with their financial resources.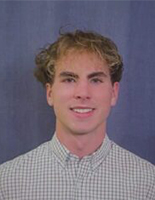 Patrick Fuller
Patrick Fuller is a senior at University City High School located in Saint Louis, Missouri. Patrick sits on the student advisory board of InvestNow Clubs and assists in decision-making with the perspective of a student with membership in an InvestNow Club. Patrick started investing at age 16 in 2020 at the beginning of the COVID-19 pandemic. He took advantage of the effects of the pandemic to fund a portfolio projected to succeed with a future economic recovery. Patrick has also been a member of the University City High School InvestNow Club since the clubs inception in 2020. His hobbies include woodworking, computer science, and playing soccer for his high school. Patrick is excited to grow InvestNow Clubs in the St. Louis area and assist in the education of investing and general finance for all students.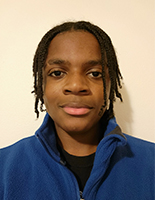 Isaiah Jones
Isaiah Jones is a junior at KIPP High School, one of the top performing charter schools in Missouri. He enjoys learning about investing and personal finance as he believes it is a highly valuable tool that can be used to provide stability and mental ease within one's daily life. Some of his goals include becoming a bio-technological engineer, significantly improving current medical technology for people with disabilities and making the world at least 1% better for everyone facing the challenges of having a disability. Some of his hobbies include learning history, meditating and community service. He is excited to be part of InvestNow Clubs and help offer students the resources to become financially stable and be confident with their money in the future.